Create the
ultimate

customer experience.

In this age of world wide accessibility to product and services, now more than ever it is time to go back to what made business relationships great and lasting – having personal engagement and relationships with customers.  You need to create an enduring experience that sets you apart from your competitors and looks to build a business relationship for life.

How many of us can recall a less than satisfactory customer experience where the person you dealt with may not have had the aptitude or attitude to make you feel good about the purchase you made.  Maybe they didn't provide that customer environment that would make you want to return or recommend them to friends or family.  Maybe they didn't deal with the product/service issue you needed clarified or fixed.

Why should we have to live with underwhelming customer experience?  There is no excuse for it and it should not be tolerated.  Average is awful and unacceptable.

What consumers want from a customer experience is value – value for them taking the time to work with you, value in what the product/service provides or does, value in having a reason to return and work with you.
Why Retain Consulting?
Delivering a Great Customer Experience is about being the best in your Business.  It is not only about the product and services you offer, but what you as a person bring to that relationship.  And it is a relationship, not a transaction.  Transacting is what your competitors do.
Happy customers return more frequently and they tell others. This makes your business successful followed by generating more profit and growing your business.
Retain Consulting offers taylor made solutions to ensure you remain at the top of your game and ahead of the chasing competitors.
We knew how to create a Multi- Million dollar business in the recession, now we want to help you do the same in the current growing market.
Solutions
Retain Consulting offers a range of training and service options.  The topics are modified according to your requirements and are delivered in a format (eg.  group training session, one on one, time in the field) which best suits your needs.  Inclusive, but not limited to, development areas like:
Structure, tracking progress and results
Foundation and putting building blocks in place
Energy and Business Insight

Angela has amazing energy and has a very broad and astute insight into other businesses.  She understands the concept of repeat business and how to maintain clients for life.  She is a huge asset to any business looking for outside inspiration and motivation.
Vibrant, savvy and real

Angela is a fantastic businesswoman, she is vibrant, savvy, and above all; real. People quickly develop an affinity for Ange, she's is a chameleon of sorts, being extremely adaptable and mixes with all personality types seamlessly. When you meet Angela, take it as a sign, you're on the right track to getting where you want to be!
Superior sales and sales training with energy

I met Angela Pile two years ago at series of seminars designed to support women in business generally and more specifically women entrepreneurs. Angela brought a wealth of experience and business acumen to this group and generously shared the lessons learned from exposure to the negative climates that accompanied owning a business during both the GFC and the Christchurch earthquakes.

Ang is a total survivor and displayed the resilience so necessary when times get tough. Her superior sales and sales training abilities are augmented by her energy levels and her communication and people skills. I subsequently got to know both Ang and her husband Gary and regard them as good friends.

I'm keenly anticipating whatever business Ang chooses to immerse herself in and am confident that it will become a market success.
Drive to achieve the best result for you

Angela is very enthusiastic and dedicated to what she does.She has a warm, open and relaxed personality with a drive to achieve the best for you! As a trainer she was fully committed to every individual and ensured a feeling of excitement, proactive thought and support. Angela is more than willing to go the extra mile to ensure your success and provides ongoing support and advice. Her approach-ability, work ethic and willingness to give her time makes Angela in my eyes a first class choice!
Makes a difference to your life and your company

Angela is one of the best Trainers I have ever met. A lot of great ideas and tones on positive attitude. Highly recommended to anyone who would like to make a difference to their life or their company.
Passionate and driven giving 100%

I've know Angela Pile for 19 years. Angela was a great driving force behind my first salon.Angela is a very passionate woman who gives everything 100% and more. Angela and I went on to being great friends. Angela is a very honest and driven person……. I will be engaging Angela in some training with my team in the near future.
FiSH Workshop

Angela facilitated part of a series of workshops I was running and brought a creative and personable element to the party – it almost became a party! The participants remained engaged and achieved the desired outcome to be enthusiastic about their work environment and to know how they could contribute to improving workplace culture. Angela made me feel at ease and confident she had the interests of the participants at heart.
High Integrity

I have known Angela Pile for over 20 years and congratulate her in her expansion of Retain Consulting. Angela is a person of high integrity with a genuine interest in creating the best solutions for her clients.
Gets the Best Out of People

I have worked with Angela over the last six months in her capacity as a company trainer. What I really like is Angela's huge amount of energy and utter belief in what she does. She gets the best out of people with her presentation skills and my staff enjoyed the fun aspect built into the training.

I would fully recommend Angela to any future clients.
Best in the Business

I have known Angela for a great many years and have worked with Angela at Estee Lauder Companies when she was the Sales Manager. Angela then branched out into training professionals in Corporate Business. Having attended one of her training seminars I can honestly state that she is one of the best in the business. I came away from her seminar feeling extremely motivated, having learned a great deal about customer relations, selling techniques, what motivates people to purchase and much more. I have liaised with Angela many times over the years becoming aware of how very professional and organized she is, plus her energy level is to be envied. I look forward to working with Angela in some capacity in the future.
Highly Recommended

I can highly recommend Angela as not only is she an amazing trainer, but also a highly inspirational person.She is very passionate about the things she does and has a dynamic, down-to-earth personality.
Injected Enthusiasm

I have known Angela for nearly 2 years, and I have no hesitation recommending her to you. While working with my team I found her to be highly organised & a quick learner. She took a somewhat mundane task, made it her own, injected enthusiasm, (for lack of a better word) rolled her sleves up, and completed the set tasks. Her results and analysis of these was quick and accurate. I would welcome the opportunity to work with Angela again!
Thanks Craig Teviotdale
A Mentor and A Leader

Angela Pile is a mentor, and a leader. The sort of person who can converse with, and inspire each of the four main personality types. She knows sales, and she knows how to talk to a sales team. I know, because I was part of her sales team. Angela is a listener…creator…and problem solver. She also know's when its time to have fun, and when it's time for business, which I believe, is imperative to the success mindset of any individual at work. She has this knack of finding what lights you up, engaging that spark…and leaving you with "ahha" moments. I'll listen to Angela speak anytime, anywhere…and you should too.
About us
Angela Pile recognised at an early age that learning for her was probably going to be best done in real world than what she might gain from spending time in the classroom.  As such, she has been involved in working with people for 30 years (she started very young!) through selling, business development, training, leading, managing and mentoring. She has taken the lessons taught to her by others combined these with her own engaging personality to achieve success in both the corporate world and owning her own business. From all that experience and learning comes the building blocks that Angela now uses to work with companies and individuals to determine and achieve their own professional and personal goals and objectives.
Angela has worked for and with companies like L'Oreal, Estee Lauder, Wella, DB Breweries, Barfoot and Thompson, Skinny Mobile, Zurich, Heritage Tiles, Foodstuffs, Newmarket Business Association, ASB, Ray White Real Estate, amongst others.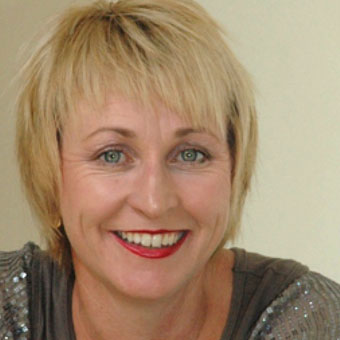 int(17)